Focus on positive change through conversations and personalized methods
Psychologist Beate L. Larsen maintains a private therapy practice with sessions through video conference. Get help where you are and when it best suits you. We take you and your mental health seriously and can help when life is difficult. You don't need a referral. You can easily book an hour session by sending an inquiry via contact form or sending a message via WhatsApp or Telegram +47975 64 530.
Free 10 minute conversation to discuss how I work and tailor sessions that are right for you.
3 reasons to choose a psychologist via video
Research shows that it is just as effective as traditional in-office therapy.
It is confidential and safe, as you are in familiar surroundings.
It saves time and hours are available when you are.
Your Unique Needs
In my practice, I meet people in all life situations. Some work well in everyday life and only need a push in the right direction. Others have more serious mental disorders where emotions and feelings are more severe, and thoughts and actions constitute a repetitive and painful pattern that is difficult to get out of alone. You are the expert of your own life, and my role is to help you sort and safely navigate those thoughts, feelings, and experiences.
Your mental health and well-being are important
When you feel that you are not feeling well, depressed, or having difficulty coping with everyday life, I am here for you. Together we can find solutions to your problems and I can give you tools that will make everyday life a little less heavy and overwhelming.
Bookings or Questions
Send a request via contact form or message +47 975 64 530.
Emergencies
If you are struggling with severe substance abuse, possible psychosis, or have thoughts of taking your own life, harming others or yourself – seek help immediately. Contact your doctor or call the emergency services in your location.
EMDR Therapy
EMDR (Eye Movement Desensitization Reprocessing) uses bilateral stimulation. This therapy has been shown to streamline the treatment process with respect to many different mental disorders, such as traumatic experiences, psychosomatic symptoms, eating disorders, phobias and emotional blockages found in anxiety and depression disorders, among others. In short, this form of therapy involves processing something that is perceived as difficult and replacing negative thoughts related to this, for example, the idea "there must be something wrong with me", with the reinforcing positive thought "I am good enough", perceived as true.
Short Term Psychodynamic Therapy
Short-term Psychodynamic Therapy – Affect Phobia Therapy – is an evidence-based therapy method that directly targets relational difficulties and problems regulating affect/emotions. Research shows that most, if not all mental disorders, come from a lack of mastery of our various emotions. (jfr. The thesis: Understanding Affect in Psychotherapy, 2013, written by researcher and psychologist at Modum Bad, P.G. Ulvenes).
Sensorimotor Therapy
Sensorimotor therapy is a body-oriented therapy without touch. The importance of a body-oriented approach can be briefly explained by the fact that traditional psychotherapy primarily addresses cognitive and affective elements of the experiences we have (thoughts and emotions), but rarely works directly with bodily elements. This is despite the fact that different experiences and trauma imprint deeply on the body and many symptoms are bodily driven. It is therefore crucial to understand how different experiences and trauma experiences leave bodily traces (fr. website: Sensorimotor psychotherapy - Modum Bad, 22nd sept.2011).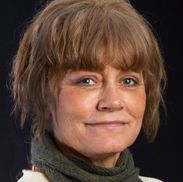 Beate L. Larsen
Psychologist and EMDR Therapist
Beate L. Larsen is in private practice, providing one-on-one therapy through live video sessions, so you can get help wherever you are and when it suits you best.
High professional competence and broad outpatient experience helping people in all life situations and with various mental disorders.
A member of The Norwegian Psychological Association
Work Experience
2020 Majorstuen, Oslo, Private psychology practice
2013 - Grimstad, Norway Private psychology practice
2009 – 2013 - Aust-Agder, Norway, Psychologist, Hospital of Southern Norway
Competency and Further Education
Certified EMDR Therapy (Advanced)
Specialization in Short-Term Psychodynamic Therapy; Affect Phobia Therapy
Specialization in Sensorimotor Therapy
Prices & Payment
Payment through Revolut or Vipps. Appointments canceled within four business days must be paid in full, unless a doctor's note is provided
Price confirmed via email or phone correspondence.
Contact
Do you need someone to talk with?
No waiting list & no referral needed.
Send me a request via contact form or message +47 975 64 530